It's true: Dreamforce is back for another year! And, as I've gathered, it's kind of a big deal. For four solid days, people from across the Salesforce ecosystem will come together in downtown San Francisco to learn, connect, celebrate and — perhaps most importantly — catch a Metallica concert.
Here at Torrent, we can hardly wait to hit the Moscone Center. We thought we'd get the party started a little early, then, with a post highlighting some of the most interesting numbers from the event's past and present. Are you ready?
15: The number of years that have passed since the first Dreamforce
Featuring just over 1,000 registered attendees and only 52 presentations, the first Dreamforce happened way back in 2003. And if that doesn't sound like all that long ago, remember: This is the tech world we're talking about. Fifteen years is basically forever.
I mean, just look at this iPod from 2003: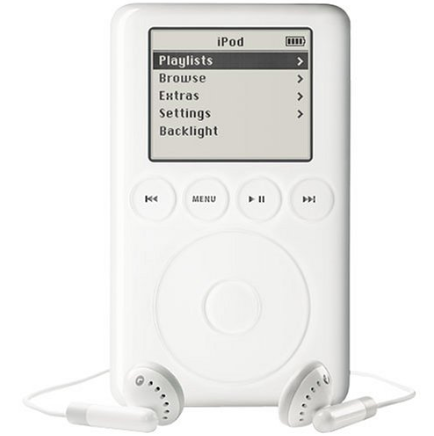 So, yes, Dreamforce has definitely proved it has staying power.
44: The number of countries with a population smaller than Dreamforce
Since its inception, Dreamforce has grown by more than 171%, with over 171,000 attendees at last year's conference.
An even crazier stat? That attendee count was larger than the total populations of 44 different countries.
150+: The number of parties expected at this year's Dreamforce
We mentioned celebration is a big part of Dreamforce, right? Once sessions are done for the day, you've got a lot of options for where to grab a drink and get down. Thankfully, Anaplan has put together a handy calendar to help you keep track of them all.
Please party responsibly, Ohana!
1 Million: The number of dollars Dreamforce attendees can unlock for charity
With Salesforce's main learning platform built around the idea of completing various "trails," it only makes sense that their biggest event of the year would feature quests. Attendees who accomplish a specific series of tasks will receive their choice of prize.
More importantly, each completed quest will result in a $50 donation from Salesforce to help end homelessness in the Bay Area. Through this initiative, the company will donate up to $1M.
3,347: The number of sessions featured this year
This is a major reason people get so excited about Dreamforce. With thousands of sessions targeted at every kind of industry and role, there's quite literally something (a lot of something, actually) for everyone. Are you a developer interested in Health Cloud? You've got 883 relevant sessions to choose from. Marketer in the education space? 657 sessions.
And if you want to catch a member of the Torrent team in one of those sessions, you've got options there too!
14: The number of Torrent Guides attending Dreamforce
More than a dozen of us are making the journey this year, and the anticipation is palpable. Our team is excited to attend (and host) sessions, touch base with old friends and learn more about what the future of Salesforce will bring.
We're also excited about the chance to connect. We'll have rooms reserved a few blocks from the Moscone Center, and would love to chat about all things Salesforce — questions, concerns, future projects, whatever. If you're attending the conference, just fill out the form here to request a meeting and we'll be sure to reach out.
Okay, now it's your turn. What numbers would you add to the list? Let us know in the comments!